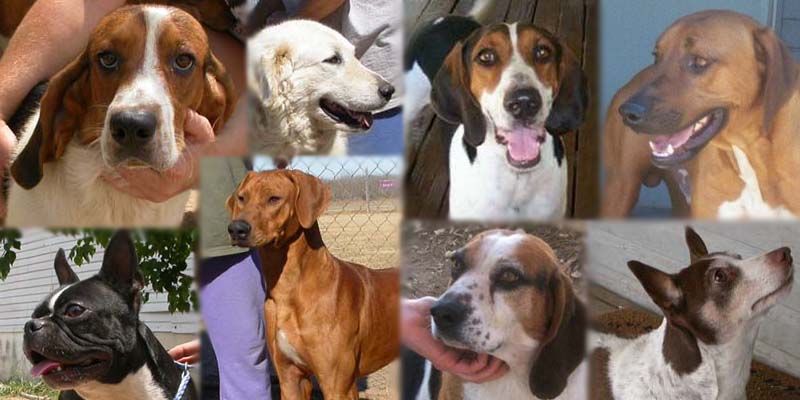 Our mission is to rescue, rehabilitate and find the best homes available for our dogs and cats. Adoptable pets are spayed or neutered, vaccinated, micro-chipped and free of disease (including heartworms) prior to adoption. Dogs receive basic obedience training as well as socialization through the Etosha Foster Care Program. We promote state-wide educational events which focus on the importance of spaying or neutering, humane treatment for all animals, and workshops to teach children the basics of responsible pet ownership. Etosha is dedicated to maintaining a high success rate (about ninety-five percent) for placing companion animals in forever homes. We achieve this by carefully screening prospective adopters and knowing which dogs or cats are most likely to be a good match for them.


Etosha primarily serves Guadalupe, Bexar, Comal and Hays counties, but we are not limited to these counties. In the wake of hurricanes Katrina and Ike, we took in a whopping 236 dogs from Houston, Galveston and New Orleans. Our staff and volunteers answer more than 1,000 calls or emails every year from people throughout the state looking for help with a variety of pet-related problems. Etosha's ultimate goal is to relieve the suffering of animals in general, whenever possible, through intervention and education. We often step in to remove animals from cruelty or neglect situations when no one else will, or after previous efforts have failed. Etosha was the first organization in Guadalupe County to oppose the selling of dogs, cats and other animals in Walmart's parking lot. Other community initiatives include a recycling program, canine therapy visits for the elderly, a pet food "bank" and no-cost spay/neuter assistance for qualifying residents of Guadalupe and surrounding counties. We recently set aside a portion of our own property as a refuge for a variety of native wildlife and birds. Tours of our facility are offered twice a year to school children of Seguin, New Braunfels and San Marcos as part of our community outreach program. Etosha is committed to helping animals and people regardless of where they live, but precedence is given to our regional communities when implementing specific projects designed to reduce euthanasia rates, overpopulation of unwanted animals, and finding ways to keep pets and families together.


These are photos of just a few creatures who inspire us to do what we do.